Prayer Shawl Ministry.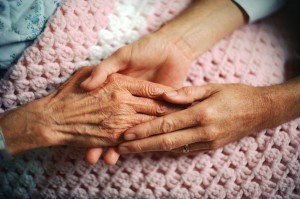 The first gathering of the Prayer Shawl Ministry at Central Presbyterian Church was in November 2012.  Since that time, we have distributed shawls, lapagans, and quilts to those who need strength and comfort during an illness or other challenging times.  These handmade items have also been given at times of great joy and blessings, such as the birth of a baby.  A shawl is a tangible evidence of God's love and allows the receiver to know they are in the thoughts and prayers of those making the shawls.  For the person creating this item, it can be a quiet time of discernment as for who will receive this gift.
The Prayer Shawl Ministry Team is delighted to announce that we have crocheted or knitted  and packaged 30 prayer shawls for the kids to take on their Mission trip in June.  We are thankful for help from the St. Theresa's Prayer Shawl Ministry Team who gave us five shawls to include. It was lovely  working together.  It is amazing to us, but including these shawls, we have made and distributed over 80 shawls in the year and a half that we have been meeting.  This is a truly win-win ministry as God's love is felt both by those who receive and by those who give.  In addition, it is lots of fun.
The team meets September through May on second  Wednesdays in the Boardroom, from 9:00 to 11:00 a.m.  Although we do not meet during the summer, we continue to work on projects independently.  We welcome anyone who would like to participate or learn, regardless of skill level—there is always someone available to teach!
.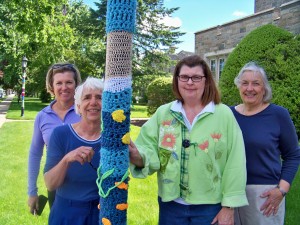 Central's Prayer Shawl team celebrated International Yarn Bomb Day (June 6) by dressing all the light poles on our section of Maple Street with hand-made creations!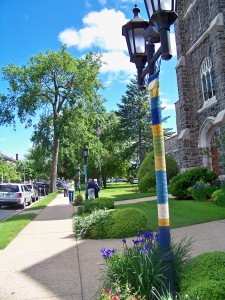 Stephen Ministry

Stephen Ministry is a one-on-one ministry to someone who is hurting. It's quiet, confidential, compassionate and provides a listening witness to the caring presence of Christ and His community.
If you would like to speak with a Stephen Minister or would like to know more about Stephen Ministry, please contact us.
Prayer Network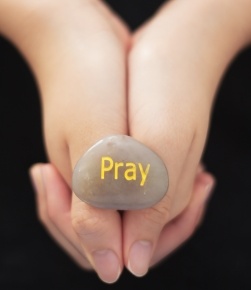 The Prayer Network is a group of members who pray for others. Prayer requests are received in confidence and shared only among the Network.
Click here for a prayer request form.
Hospital Visitation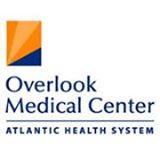 Every day of the year, a member of the Hospital Visitation Team checks the patient list at Overlook Hospital to visit members and friends of Central.