Missions of Central Church
The goal of the Members in Mission and Hands-On Mission Team is to demonstrate the Love of Jesus Christ by providing aid to the poor and less fortunate: locally, regionally, and internationally.

Click HERE to volunteer for Family Promise
Nadia Ayoub
Central supports missionary Nadia Ayoub and her ministry with the Roma people in Ukraine, and her upcoming ministry working with refugee children in Greece.
Y-Malawi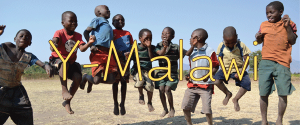 When you put good people together incredible things happen. Y-Malawi brings people together in community with each other and with God. This true, deep,   meaningful connection can open hearts and transform lives. The central tenant of Y-Malawi's work is supporting local African ministries who know their communities and people best. They know what works and what doesn't. This synergy of working together means improved productivity, less duplication,   and greater impact. It's a unique workshop for change. With God's guidance, these partners are  making a difference in amazing ways!
Providing water and food security
Reducing deaths due to malaria, HIV/Aids, and childbirth
Working to end child marriage and keeping girls in school
Bringing vocational and leadership training
Sharing the gospel message
Click HERE for more information.
The Lena Willis Mission Endowment Fund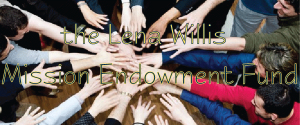 The Lena Willis Mission Endowment Fund was made possible by the bequest of Lena Willis in 1994. The proceeds of the gift are restricted for the benefit of mission causes, which include homelessness in New Jersey.
Applications are received in October of each year. After careful review by the Commission, the amounts awarded are finalized in December. Awards have a three-year cycle. The Finance Commission works with the Mission Commission to help determine the amount of the award available each year.
We are dedicated to extending Christ's love to the world.
Supporting missions is one way to do this, whether through education, housing assistance, or disaster relief.
Current Supported Missions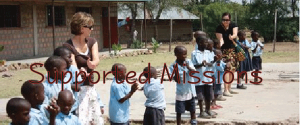 CPC Youth Ministries Sharing Tree – Summit, NJ
Elizabethport Presbyterian Center – Elizabeth, NJ
Elizabethport Tutorial Program – Elizabeth, NJ – read about Elizabethport Tutorial program
Restore Ministries
Greater Life Inc., Newark NJ
Nomi Network, New York, NY – read about Nomi Network
Y- Malawi Mission, Malawi, Africa
Martin Luther King, Jr. Services – Summit, NJ
Summit Affordable Housing Project – Summit, NJ
Summit Area YMCA Strong Kids Campaign, Summit, NJ
Habitat for Humanity, Newark and Summit, NJ
Hurricane Sandy Relief Efforts, Jersey Shore
Elizabeth Coalition to House the Homeless, Elizabeth, NJ
Hands-On Mission Projects
SHIP: Summit Helping Its People 

SHIP is a volunteer organization aimed at helping those in need in the Summit area.  Breakfast is served at 6:00 a.m. every weekday at Calvary Episcopal Church, 31 Woodland Avenue. and guests also receive a simple bag lunch.  The organization operates during the weekend from 3:00 to 5:00 p.m. at the Oakes Center on Morris Avenue, where a meal is served.  Central provides a group of middle school youth to serve one Sunday afternoon each month, and collects food for SHIP's use.
Midnight Run
Midnight Run is a volunteer organization dedicated to finding common ground between the housed and the homeless. In over 1,000 relief missions per year, Midnight Run volunteers from churches, synagogues, schools and other civic groups distribute food, clothing, blankets and personal care items to the homeless poor on the streets of New York City. The late-night relief efforts create a forum for trust, sharing, understanding and affection. That human exchange, rather than the exchange of goods, is the essence of the Midnight Run mission.
Central Church participates in a Run the first Friday of each month.  Volunteers collect, sort, and distribute donations of clothing, toiletries, and food.  Read more…
Elizabethport Tutoring
Every Tuesday evening during the school year, approximately 60 elementary-age students are bussed to Central from the city of Elizabethport to receive help with their schoolwork, through a partnership with the Elizabethport Presbyterian Center.  Read more
Family Promise 
Family Promise is a nonprofit organization committed to helping low-income families achieve lasting independence.  Central Church is part of the network of congregations that meet immediate needs for shelter, meals and comprehensive support services.   Central hosts groups of families for several weeks each year, providing temporary housing and meals in our building.  Read more
Bridges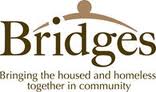 Bridges is a Summit-based ministry that began 25 years ago, under the Brooklyn Bridge.  What began as a couple bringing soup, coffee, and 20 bagged dinners to the homeless, has grown to an organization, 1500 volunteers strong, delivering 100,000 brown bag meals, 13,000 pairs of socks, 9,000 toiletry kits, 2,800 gallons of soup, and literally tons of donated clothing to 500 people each week in New York City, Newark and Irvington.  Central participates with food and clothing drives, meal preparation, and delivery runs.
Sharing Tree
At Christmas, the congregation at Central supplies Christmas gifts for people with limited resources, through the Sarah Burke House, La Mision Presbiteriana Nuevas Fronteras, and Summit Family Services.  Gift request tags are displayed on the Central Christmas tree, taken by congregants, and the gifts are purchased and returned to the church for distribution.
Stockpile Sundays
The second Sunday of each month is designated as a "Stockpile Sunday", where a specified type of item is collected for those in need.  Examples include a canned food collection, a toiletries collection, and a clothing collection.
Central Soup Makers
Those who love to cook, or simply desire to help those in need are invited to join the Central Soup Makers.  Soups will be used for our Runs into NYC to provide a warm meal for the homeless, for our own shut-ins, and for SHIP.  Please contact Leanne Lowman at lalowman@verizon.net.